Post by Vagabond on Apr 21, 2017 5:47:11 GMT
Bramblefrost
looking for a mate*****
Qualifications...
Must be a warrior
Must be loyal
-> Testing: Cinderfall
tansy
,
Still
OPEN
Fogstripe
looking for a mate*****
Qualifications...
Must be a warrior, age is no factor if he is older. Younger is not preferred
Would like someone manipulative, possibly more abusive.
Believer in Starclan.
-> To Be Tested: Darkfall
Nyara
Still
OPEN
*****No guarantees or promises. Must be tested through rp.
Sunjaw's Momma Drama Holy Llama
Alright here is the story.
Sunjaw
is a murder baby. And I want him to murder someone. Who? Several actually. But for this plot's sake one of these lovely ladies will be the target. Who you ask? That depends on the rp of course! He is going to claim (not openly) two mates. He will convince the she-cats that he would prefer their relationship be more calm and quiet and away from the eyes of the clan. However, he is a very jealous, obsessive and possessive tom that will start up drama over both she-cats talking to other males - no matter the age or relation. He is the only tom they need.
Both mates will result in kits (about the same time) because Sunjaw feels the need to show off how successful he is to his NPC brother and his NPC true love of his life. At this point both she-cat will realize they have the same mate (it is up to them how they react - but Sunjaw has to stay in the picture. It will occur to Sunjaw that he actually doesn't need two mates, just one to feed all his kits and raise them. He will convince his chosen target, again based on rp, and play a game with them. This will result in her death.
Sunjaw will place her body by a border. And make an excuse as to where she was, and how he found her - if he is the one to find her. He will go about his life as if nothing happened, asking his now only mate if she would help him care for his family.
Will the other she-cat die too? Maybe? That is up to the final rper and myself, and hopefully the rp!
TAKEN -
Wild
Cinderwolf
25 moons
Looks
: Average size diluted tortie with green eyes
Attitude
: Talks loudly, Honest/Blunt, Determined, Jokester, Self-conscious - Rest is up to adopter
History
: She has a normal kit-hood, but struggled as apprentice (how is up to you but it gave her her low confidence), became a warrior at 12 moons. - Rest is up to adopter
Other note
: She uses her loud voice and jokes to hide her insecurities and just wants a mate and kits. Sunjaw is able to manipulate her using her insecurities.
Closeness scale
: She wants to fight with Sunjaw, but thinks the world of him so very close.
Possible Image:
Bluebird
30
Looks
: Small silver tabby with large green eyes
Attitude
: Quiet, Reserved, Factual, firm - Rest is up to adopter
History
: She was never the talkative kit, raised in a litter 5 she felt often forgotten. As an apprentice she was focused on doing her job, not really making friends beyond just getting to know others. She became a warrior at 12 moons with Sunjaw. She often was drawn to him as he made life seem easier but often finds herself telling him to be quiet.
Other note
: Sunjaw is able to manipulate using her lack of social skills and know how on how to act around others.
Closeness scale
: She wants to smack Sunjaw, but thinks the world of him so very close - they grew up together.
Possible Image: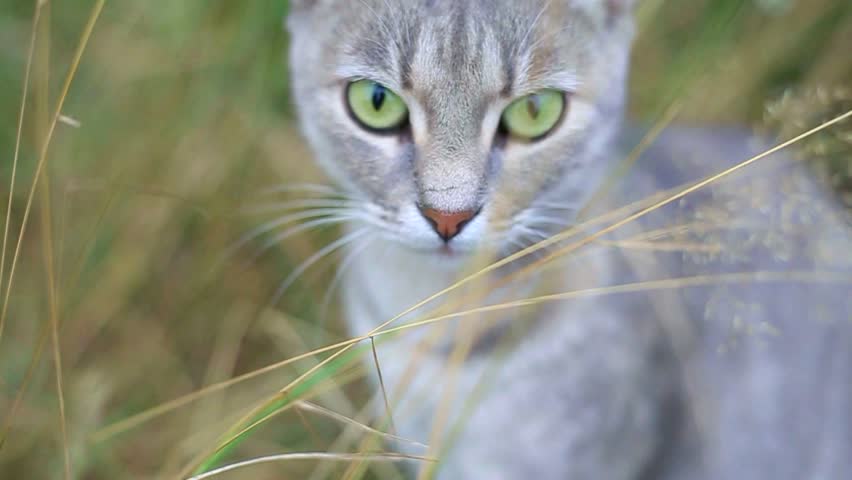 Hello Deer, are you a bird because you flew away with my heart
Deerpaw
is a tom that I would like to flirt with everyone and anyone. Poorly. He will need others that straight up turn him down and remind him of his place, and others that encourage this terrible behavior. He is one to flirt with all.
->Flirty fun: Tanglepaw
Python
, Hawkpaw
The Dasher and the Prancer
The Dasher is Deerpaw! The Prancer is Fawnpaw! There is not really anything to this one other than possible fun of such opposites.
Fawnpaw
10 moons
Looks
: Average sized brown tabby with green eyes
Attitude
: Overly cheerful, Adventurous, Head-strong, Talkative, Friendly
History
: Born in a litter of 2 with Deerpaw, she often failed to realize how hard her brother struggled with socializing and how she often overwhelmed and scared him. She was close to her mother, though not like Deerpaw. She was hurt by the loss of her mother but was able to quickly move one. The two witnessed snowfall for the first time together and agreed that it reminded them of their mother.
Other note
: She is free for you to do whatever you would like, though a couple threads with her brother every now and then would be preferred.
Closeness scale
: Close yet distant because of their personality differences
Possible Image:
The terrible three [All positions filled]
Alright here we have the terrible three as they were called in the nursery (by themselves mostly). We have the oldest and leader of the gang Bearpaw who is an explosive tom ready to fight almost anyone, even his closest friends. Then we have Goldenpaw, and lastly Thornpaw as not only the smallest but also the youngest. These three are not related, but they won't let a little thing like blood ruin their bond. These three came together in an effort to find someone who stopped treating them like too much. Too much energy. Too much anger. Too many questions. Too much attitude. Too much... trouble.
After finding each other, they quickly gravitated towards
Bramblefrost(applink)
, which just confused the tom. At first he pushed the three away in an attempt to stay focus on his duties as a warrior but they didn't give up. Goldenkit would ask him nothing but questions (Why was the grass green? Why did he[Bramblefrost] eat it sometimes? How do birds fly?)
The plot here is this: I want these three and my Bramblefrost to just be besties. I want them to see Bramblefrost as a big brother or something similar to that. How exactly is up to you. This group will be up to pranks and just silly and possibly dangerous things. They are free to get mates and kits in their futures, but I really want them to just stay together. This is a RIDE OR DIE group.
TAKEN -
Legit
Goldenpaw:
6 moons
Looks
: Golden red tabby. Scrawny but tall
Attitude
: Cocky, Hella curious (think that one kid that doesn't stop asking why to everything), Energetic, Prankster, Private, Wants to be right about everything, Loyal - the rest is up to adopter
History
: Goldenpaw was born to a normal family, but as first time parents he was a lot to handle as a kit. His parents just never knew what to do with him and distant themselves from him when nothing worked to calm him down. Therefore, as a kit Goldenkit began to grow closer to others. He found Bearkit to be the perfect companion at first since the tom was bigger and scarier, he made Goldenkit feel safe. Later, he found Thornkit who just kinda started to tag along too. They quickly just became inseparable. While out in the clearing Goldenkit noticed Thornkit laying near Bramblefrost, curiously he made his way over and just started to ask the warrior questions. It was hard to get a response from the warrior but Goldenkit was committed - this tom didn't yell at him when he asked things.
Other note
: He is the tom that is asking all the questions all the time, and is usually the one asking if the others would do something silly and outrageous things. Yells with Bearpaw and Bramblefrost all the time for fun (he thinks its funny to see others angry).
Closeness scale:
Bearpaw, Bramblefrost, Thornpaw
Possible Image:
TAKEN - @june
Bearpaw:
7 moons
Looks
: Stocky tabby tom
Attitude
: Aggressive, Explosive temper, Loyal almost to a fault, Protective, Loud, Blunt, Brave - the rest is up to adopter
History
: Bearpaw was born to a loving family, but was always a bit rough with his litter mates. He just didn't think he fit in with them. Yet, somehow he found an orange kit in his shadow. Goldenkit was annoying and frustrating but Bearkit liked him, he wasn't afraid of him like some of litter mates. In fact, nothing he did deterred the kit. And before he knew there was another kit, a much quieter kit in their shadow too. Thornkit. Bearkit wasn't sure when it started but one day he just ended up next to his best friends, his brothers really, who were just talking or what he considered annoying the warrior Bramblefrost. Bearkit wasn't sure what it was able the tom, but he was pretty cool. He liked the way the warrior was clearly annoyed by the ideas of the kits but he didn't push them away. It was fun to mess with the warrior too.
Other note
: He is the tom that encourages Goldenpaw to be stupid just for a laugh. He will fight with Goldenpaw all the time because he thinks it fun, and Goldenpaw is just stupid sometimes. He likes the calm and chaos Thornpaw feeds to Goldenpaw (and himself but he wont admit that).
Closeness scale
: Goldenpaw, Thornpaw, Bramblefrost
Possible Image: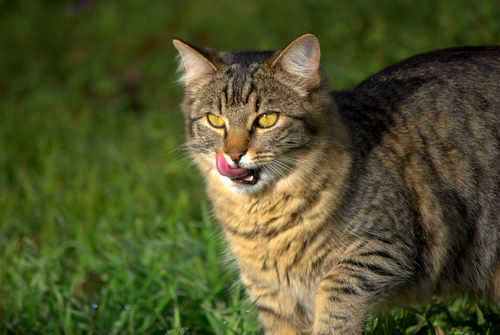 TAKEN -
Eclipse
Thornpaw
6 moons (technically youngest)
Looks
: Small. White with gray tabby splotches.
Attitude
: Carefree, Quiet, Blunt, Joker, Protective, Loyal to only a few - the rest is up to adopter
History
: Thornkit was born to an older warrior, without knowledge of his father. Not that it mattered sicne he lost his mother to green cough at 2 moons. With such a loss the kit began to wither away, he refused to eat when the queens asked him to. Until one day a warrior, Bramblefrost, scolded him and told him to make his mother proud in Starclan and fight for his life as he placed a vole in front of him and left. In shock, the kit ate the vole. This continued for about 2 weeks before Thornkit got up the courage to talk to the warrior, but the only thing the warrior had to say was a bit of harsh advice to make a few friends. That was when Thornkit started to watch the other kits in the nursery, looking for friends, and found Goldenkit and Bearkit. He started to follow the two until they finally recognized him and let him in. It was... nice. Thornkit still made sure to eat near Bramblefrost every now and then as a calming thing, Bramblefrost made him who he was after all. It wasn't so bad until Goldenkit found them, filling the calm silence with constant noise. And then Bearkit too. Thornkit realized he had it all and hoped he was doing his mother proud.
Other note
: He is quiet, but he can get loud when angry. He also the worst at encouraging everyone in the group to do dumb things without other knowing. He could prefer to be sunning himself than anything else. Hates being babied for his size, or being underestimated
Closeness scale
: Bramblefrost, Goldenpaw, Bearpaw
Possible Image: